30 days IPA Money Mindset
How you do one thing is – most of the time – how you do everything.
YOUR MONEY MINDSET DETERMINES YOUR RESULTS IN YOUR BUSINESS
When I found out about this, I realized what was 'the missing link' in my coaching. On how mindset really applies to everything and everyone, including you. In your private life, as an employee, employer, entrepreneur and therefore also as a networker.
For a long time I wondered why not all starting networkers/entrepreneurs achieved success. Very often I saw the potential in people and the possibilities to really build something successful from their passion.
I felt their drive and will to do so.
And yet nothing happened.
The desired result with a nice cash flow did not happen.
Very frustrating. Especially when someone is trying so hard.

UNCONSCIOUSLY INCOMPETENT
What do you often see when people have an (unconscious) negative mindset about money? One difficult challenge after the other. Every month the challenge of paying all the bills on time.
Never being able to go on your dream vacation. The unpleasant feeling if you think about disappointing the children. Working hard but getting far too little in return. Always attracting the wrong people.
Often buying stuff, only to be happy with it for a short while. Fun gone and money gone. Success comes and goes. Unsupportive beliefs that keep people away from being happy with a lot of money.
It drives you crazy. Perhaps you recognize yourself in this too.

Chances are you created a negative financial blueprint during your childhood. On an unconscious level, you have disconnected yourself from a positive MoneyFlow. Negative limiting beliefs determine your thoughts and these create the result that fits these thoughts. Very understandable but often shocking once you find out. Everything stops for a moment and you wonder what you've been doing. You do not realize yet,that it is YOU who can determine how your life looks like. Yet the new insights in this training will help you learn, things can be done differently. You are the creator of everything in your life. You are also entirely responsible yourself. This includes Money.
My own insights are the reason why I wrote this 30-day program. To achieve results you really have to start with the Money Mindset. Literally examine your blueprint, rewrite it and start living it.

Let go of old stuck (un)conscious beliefs and patterns and change them to your new truth. No longer holding on to what your environment has talked you into and/or presented to you in your upbringing.
Change takes time. Letting go of old ingrained habits takes time and perseverance. Believe me, I know what I am talking about. Because I really felt I had cracked the code, I started to develop a one-day training. All my gained insights and tools that I found have been put in this training, so everyone could get started with creating a New MoneyMindset. It soon became clear that the original setup of 1 day training did not work. Many people needed more time, extra help and extra support in reprogramming their Money Mindset. Thus, this 30 day program was born.

In this training, it will become clear to you, step by step, why your life is the way it is right now. Through the valuable lessons full of insights you will receive all the tools you need to create a life from Abundance. There is plenty for everyone. Also for you.
You just have to be willing to receive it and be willing to change. After 30 days you will know:
✅ How 'The Law of Attraction' really works
✅ Why money is good energy if you are using it the right way
✅ Why Giving and Receiving must be in balance
✅ Why your outside world is a reflection of your inside world
✅ Why you can create anything you want
✅ Exactly how to let money flow effortlessly into your life
✅ Why a positive environment is so important
✅ Why you don't have to work hard for money
✅ Why your positive Money Mindset is the foundation for your Success

THIS 30 DAYS IPA IS ON DEMAND
✅ So you can start today
✅ If you are serious about success and a New Mindset
✅ If DOING is what you want for 30 days, so you learn the route to success
✅ If you like to work with me
✅ If you want growth in your business
✅ An e-learning with which you can determine your own pace
✅ There is a Facebook group where you can ask questions and share experiences
✅ There are several Coach calls twice a year. In spring and in the autumn (8-10 sessions in the spring and 8-10 sessions in the autumn)
You are about to learn what the real Income Productive Activities are. This creates success and you no longer have to figure out about the 'how'..

Read the reviews on Facebook!
Proud as a Peacock
Is a business unit of In Rainbow
Andre Hoogstede (owner)
Hunzingo 18
8251 VZ Dronten
The Netherlands
Mobile phone Andre: 0031-653453783
E-mail: info@inrainbow.nl
KvK: 62593110
VAT: NL001656376B37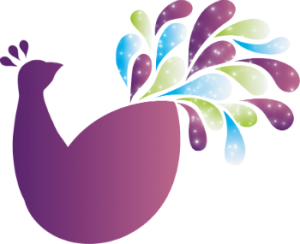 This website uses the following influencers;
-Ingrid van der Wal