Entrepreneur, Network Marketing Expert, Trainer, Business Coach, Influencer, Aries, Highly Sensitive, Mother, Partner, Motivator, Inspirer, Go-getter, Friend and, most of all, finally completely me.
Network Marketing came my way 25 years ago, because I was looking for a replacement income. Since then it has been a common thread in my life for which I am very grateful. I have learned a lot from it. I will never forget my first conversation in which I was introduced to this powerful revenue model.
I REMEMBER THIS LIKE IT WAS YESTERDAY
I didn't understand any of it at all, because I couldn't figure out how you could build a multiple income with fewer hours of work. But I felt and saw all the more. I felt an enormous freedom and purely on this feeling I started, what I now know is, one of my most beautiful adventures. Five months after I started I could quit my job and in the first 8 years of my Network Marketing career I built a super successful business with my then partner.
Besides all the successes, recognitions, podiums, material stuff, experiences, encounters and wonderful journeys, I am most grateful for meeting myself. Through Network Marketing I got to know myself and believe me, no money can beat that. On my path to success, I have developed a method that suits me. It works differently from the way many networkers are used to.

For me, Network Marketing is not about selling products. It's about connecting with people and exploring whether I have a solution for their, mostly financial, challenges. Around me I saw and still see that many networkers have no idea what they are doing and therefore fall into the biggest pitfall of this model. Aggressively selling products and / or services which creates a negative image, which I think is wrong. It really can be different and that is what Network Marketing from Connection is showing.
It is really my deepest wish that the negative image of Network Marketing will disappear. That it is seen as a full-fledged industry with unprecedented opportunities for anyone who is looking for a financial solution, an additional money flow and / or career switch. Especially in these intense and changing times that often bring fear and uncertainty to many people. In addition to my Network Marketing career, I have also owned businesses, coached hundreds of people and conducted many training courses over the past 25 years.

Time to share my acquired knowledge in a different way with all those networkers from different Network Marketing companies who want to do things differently. I incorporated all my expertise in different lessons, resulting in a complete training to learn about Network Marketing. Since 2017 I have been working as a trainer/coach at "Proud as a Peacock".
With my expertise I guide networkers from different companies. In addition, I have been working in the field again since the beginning of this year. This way, I show through 2 practical examples that Network Marketing works once you do the right things.
And what the right things are, I'd like to teach you through the available training sessions. On this website you will find all the information about the available training courses. I would love to meet you somewhere online in one of our classes.
Feel welcome!
'Buy a three-piece suit and order business cards!' This was the message I got. I was just 18 years young. Network Marketing came my way and I was allowed to take my father's car to a presentation all the way in Rotterdam.
I was told there, when I went back home I had to look carefully at all the street lamps along the highway. I was going to make a lot of money from the energy involved in burning all these lights. My Network Marketing adventure had begun.
It didn't take long before I was disillusioned and threw in the towel. The promised results did not materialize, so I went back to selling flowers in our shops and at the weekly market.
Years passed, in which Network Marketing also passed by regularly. Fortunately, the flower business flourished.
In 2007, Ingrid dropped by in one of our shops. The coffee tasted good and soon the conversation was about… you guessed!
I soon had to admit that she had a completely different view.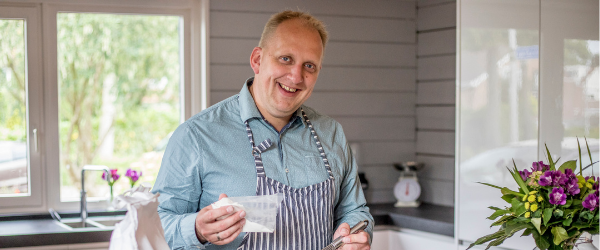 NETWORK MARKETING IN A BEAUTIFUL LIGHT
For years we have been working together to turn my sales skills into Network Marketing skills. For anyone who already knows Ingrid a little bit, she obviously succeeded!
Finally, in 2016, "Proud as a Peacock" was born in order to pass on all the knowledge about this wonderful profession. The former offline indoor training sessions belong to the past, due to the wonderful e-learning programs, to be attended online. I summarize the creation of the programs, the maintenance, the customer contact, the marketing and everything else involved in the business, as my role within the company. It's a wonderful position in which I can put a lot of creativity. And I also like to use this creativity to put my famous cake on the table, or to prepare a delicious lunch when we occasionally organize a live training at our office in the Netherlands.

Read the reviews on Facebook!
Proud as a Peacock
Is a business unit of In Rainbow
Andre Hoogstede (owner)
Hunzingo 18
8251 VZ Dronten
The Netherlands
Mobile phone Andre: 0031-653453783
E-mail: info@inrainbow.nl
KvK: 62593110
VAT: NL001656376B37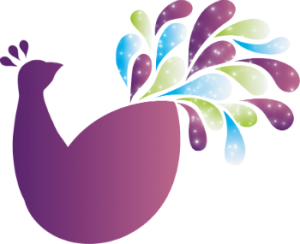 This website uses the following influencers;
-Ingrid van der Wal