Daytraining Network Wheel
Network marketing is a profession and a profession is something you can learn
Network marketing works once you do the right things.
When I started with this powerful business model almost 25 years ago, it soon became clear to me that many people were just acting randomly and had no idea what it took to get results.
There was no route, no method and certainly no plan.
How can you become successful without all this?
So I started to develop my own route and it turned out to be super successful.

I continued to refine this method and the Network Wheel was born.
I have used this method frequently in recent years to help hundreds of networkers to be successful.
It has become a proven system that is suitable for any NWM company and allows you to achieve the results you are looking for.
By applying the Network Wheel you build a stable foundation for your business.
In this training you will learn how and why the Network Wheel works.
Then it is up to you to get to work with it.
So make the miles, because there is no shortcut to success.
Not even in Network Marketing.
Read the reviews on Facebook!
Proud as a peacock
Is a business unit of In Rainbow
Andre Hoogstede (owner)
Hunzingo 18
8251 VZ Dronten
The Netherlands
Mobile phone Andre: 0031-653453783
E-mail: info@inrainbow.nl
KvK: 62593110
VAT: NL138143626B01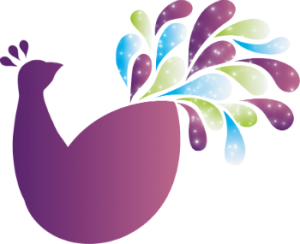 This website uses the following influencers:
-Ingrid van der Wal